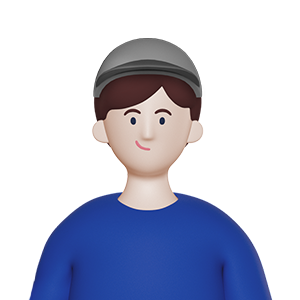 Hear your ideas.
Smaller Packaging Makes Everything More Compact
Printing Business: Initiatives for package downsizing
Brother has developed the Printing & Solutions business as its core business with production, sales, and service locations in more than 40 countries and regions, providing printers and All-in-One printers worldwide. Printers and All-in-One printers are manufactured in Vietnam, China, and the Philippines and shipped to countries globally. The journey is long, covering several thousand kilometers at times. Packaging materials with outer cardboard and inner cushioning materials protect the product until the very moment it reaches the customer's hands. Brother aims to downsize packaging, reduce the number of materials used, increase the load capacity on pallets and containers, and improve the efficiency of transportation, thereby reducing CO2 emissions.
Japan-China joint project to reduce packaging for All-in-One printer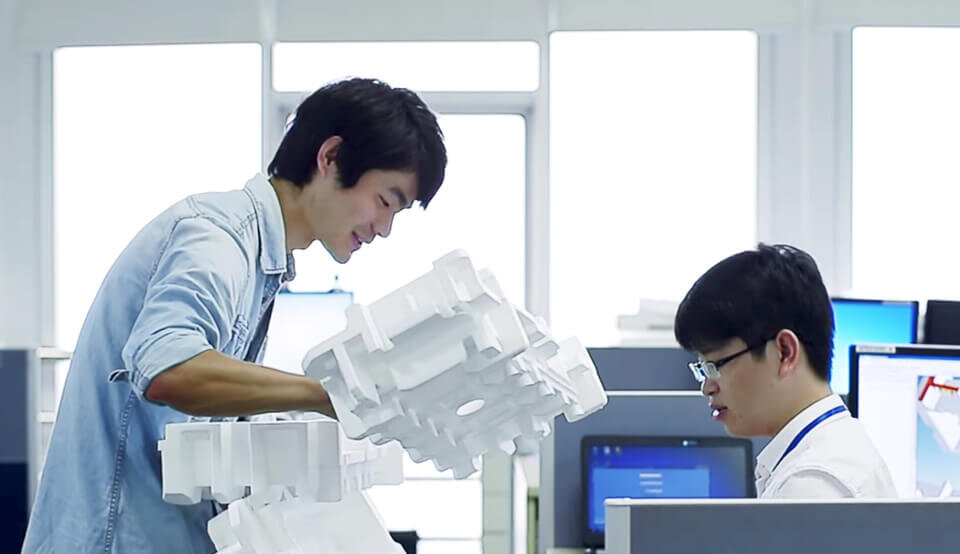 Simply reducing the size of packaging materials is not enough to protect products from shocks during transportation. Ensuring adequate strength while downsizing them to the smallest sizes possible is necessary. Engineers from China and Japan are working together to develop a new inkjet All-in-One printer to make this possible.
Thinking differently: from horizontal to vertical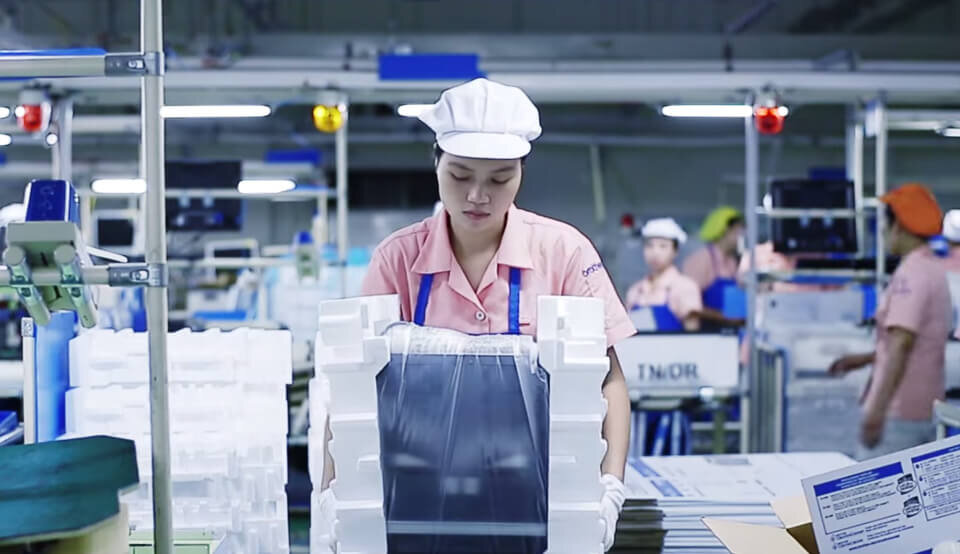 We have analyzed the packaging from various traits such as materials, structure, and placement and performed countless experiments and analyses, including drop tests. As a result, we challenged the conventional in-house wisdom and changed the placement and packaging method from horizontal to vertical. By applying this method, we reduce the required strength for packaging materials, as well as the contact area along with the size of the packaging material, making it possible to load more products onto one pallet or one container.
Expanding trend of package reduction
We are incorporating vertical packaging developed in the inkjet All-in-One printer project in our leading black-and-white laser printers. Engineers in China, Japan, and Vietnam worked together to reduce the volume of packaging for laser printers, and, compared to the HL-2270DW (2013 model) the HL-L2365DW (2014 model) packaging was reduced by by 5%. We also succeeded in reducing CO2 emissions during product transportation by approximately 550 tons per year.

SDGs goal 12 aims to create "responsible consumption and production" including target 12.5 which aims to "substantially reduce waste generation through prevention, reduction, recycling, and reuse" to ensure sustainable production and consumption patterns. Downsizing packaging, which turns into waste as soon as the box is opened, Brother helps reduce waste in homes and offices. SDGs goal 13 calls for "taking urgent action to combat climate change and its impacts" and compact shipping helps alleviate climate change by reducing the generation of large amounts of CO2 and its impact on global warming.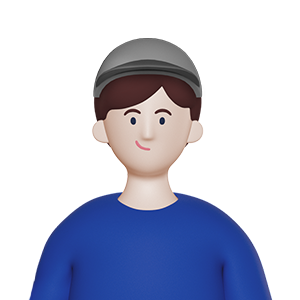 Share this article on social media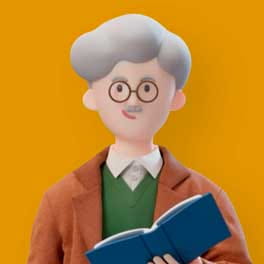 Learn about this initiative's SDGs
In "SDGs at a Glance," the 17 goals of the SDGs are explained in easy-to-understand illustrations. Click on the goal you are interested in, and you can read about it in under a minute. Let's take a look at the SDG goals featured in this article.