2020.2.20
Brother wins German Design Award 2020
Brother Industries, Ltd.'s environmental special website "Brother Earth" won the internationally renowned German Design Award Winner 2020 in the category Excellent Communications Design-Web. The representative of the company attended the awards ceremony held in Frankfurt, Germany on February 7, 2020.

The German Design Awards is an international, prestigious design competition organized by the German Design Council and only open to projects nominated by the council from among those recognized for their excellent design achievements. This competition honors those projects with four accolades, including Gold, Winner, Special Mention, and Nominee.

The mechanism of Click for the Earth, a click donation project which raises awareness about environmental protection, was highly commended by this award. Brother is extremely proud that the website, which is designed to involve people in environmental protection, has been recognized in this way.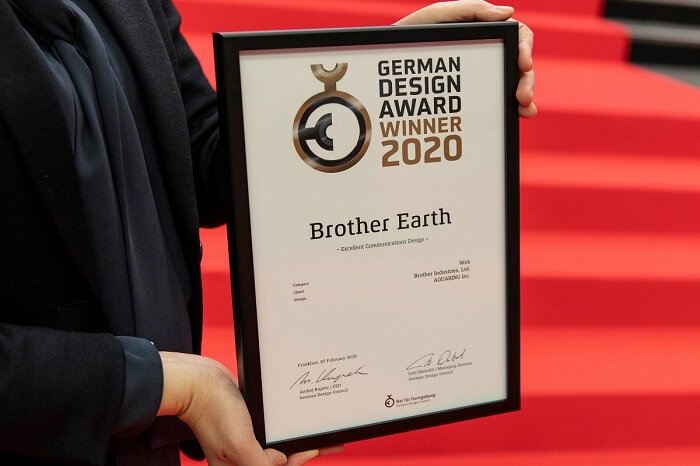 Brother aims to realize a sustainable society by continuing to conduct activities that motivate as many people as possible to consider global environmental issues.
Share this article on social media