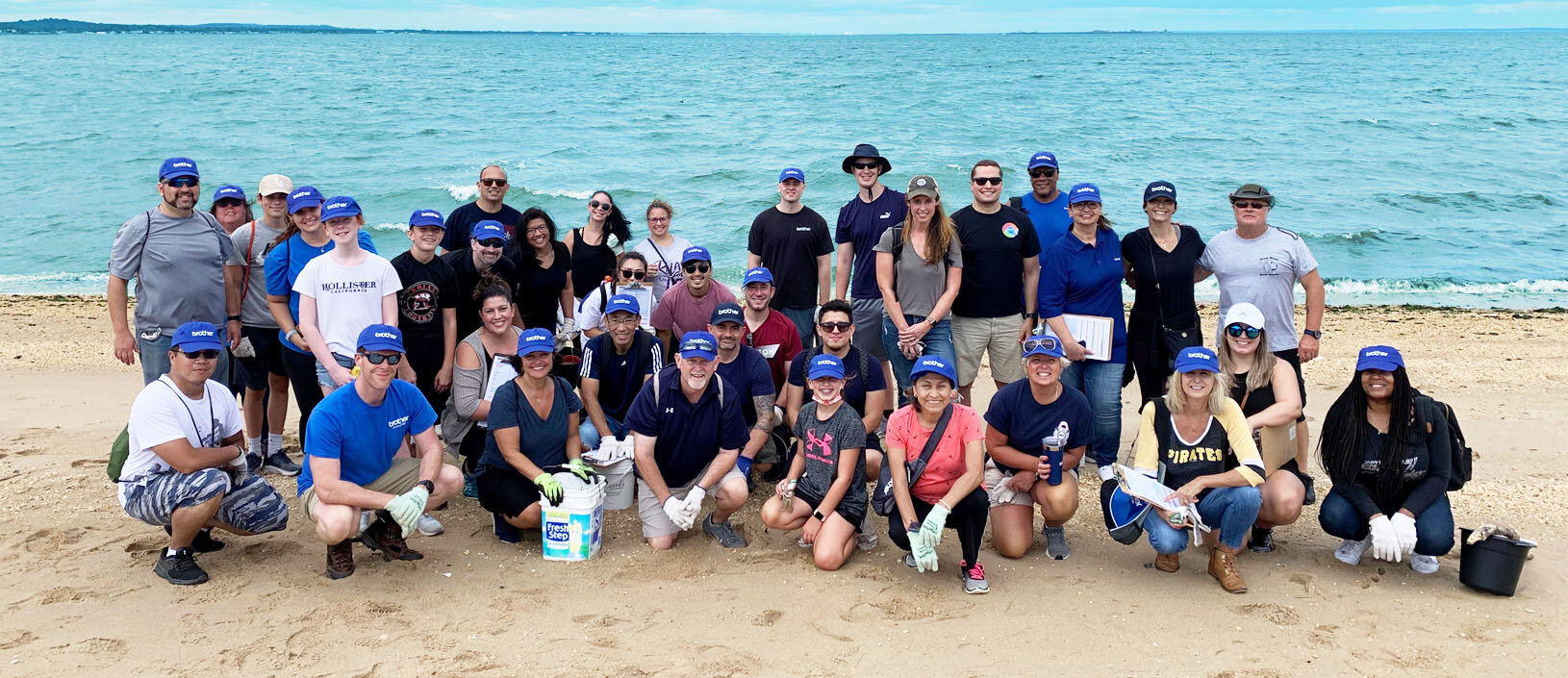 2021.9.16
Brother International Corporation (U.S.A.) Partners with Clean Ocean Action for Beach Sweeps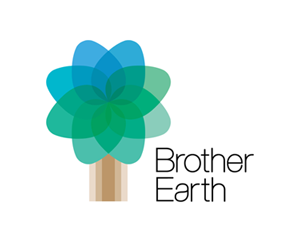 Brother International Corporation (U.S.A.) participated in 2 beach cleanup events, for the Corporate Beach Sweeps program on July 19th and August 19th in partnership with Clean Ocean Action as their first in-person volunteer activity since the start of the global coronavirus pandemic.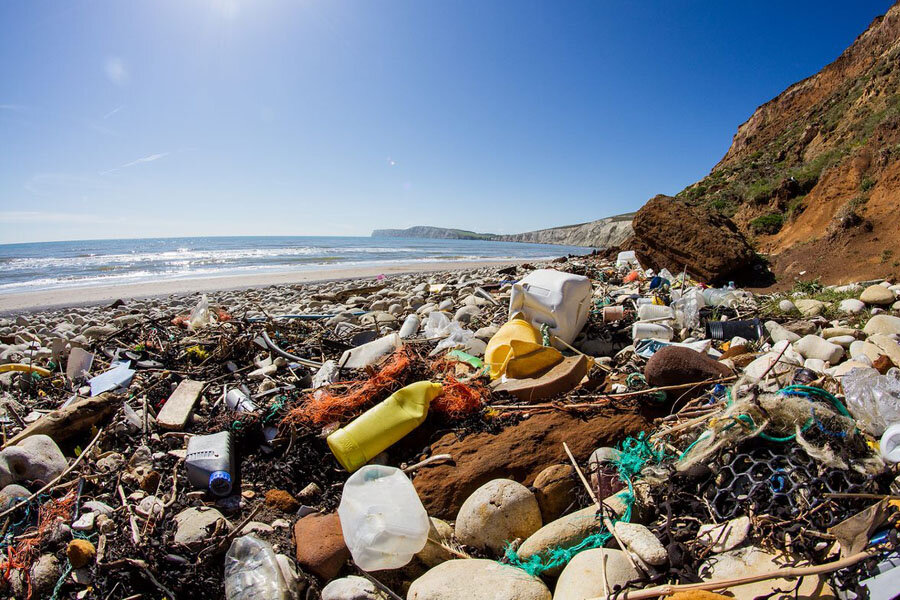 Coastal litter is harmful to animals who mistake it for food or become entangled in it. The Corporate Beach Sweeps program in partnership with Clean Ocean Action, a non-profit organization working to protect ocean water quality in New York Harbor, helps make beaches and waterways safer for marine life by having volunteers remove debris.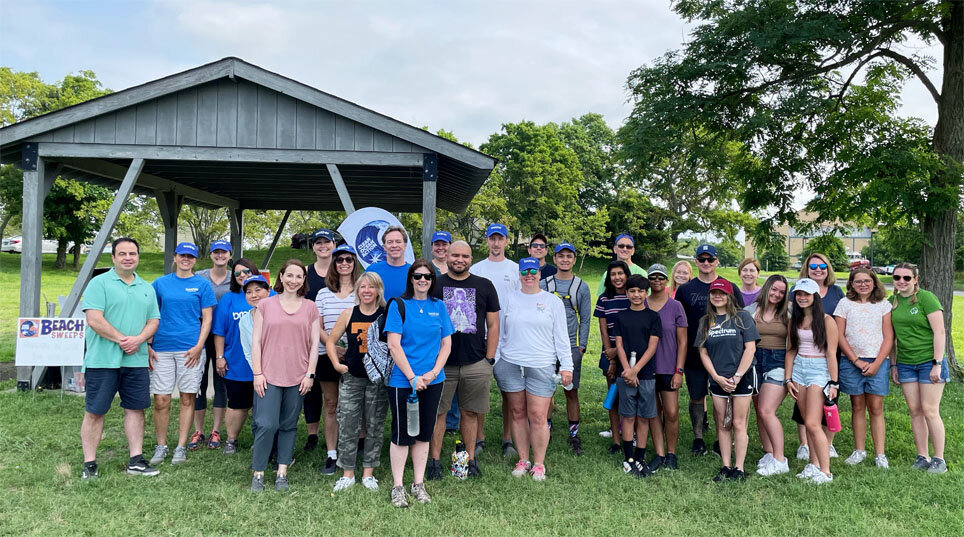 Equipped with plastic buckets and garbage bags, volunteers from Brother's Bridgewater office gathered at Gateway Recreation National Park in Sandy Hook, New Jersey on July 19th and August 19th.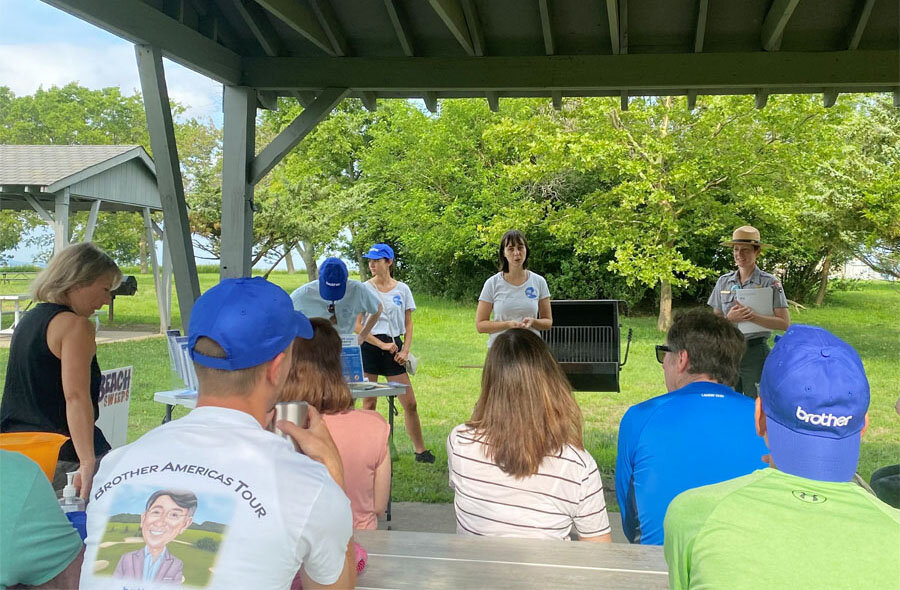 Volunteer teams started the day with an orientation and educational presentation by Clean Ocean Action staff members on current ocean issues, the harmful threats of marine debris, the importance of healthy water quality, and information on how we can all make a positive impact on the marine environment every day.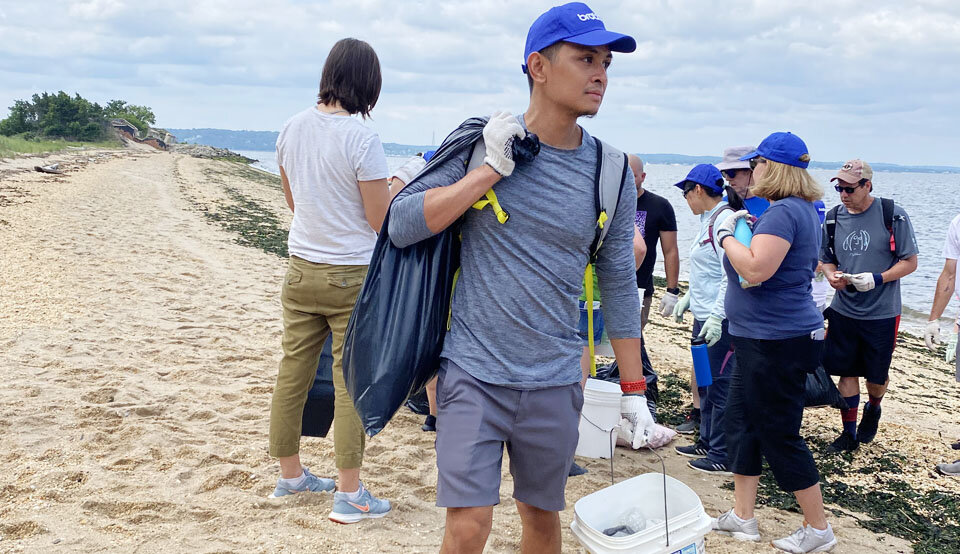 During the hands-on beach cleanup, teams split into groups, collected, and removed debris, and recorded their findings. The findings will be used by Clean Ocean Action to help further identify pollution problems that affect our environment.
Employees got to see their impact firsthand, collecting debris that would be harmful to animals. We found that plastic bottle caps and straws were the most common items found littered along the beaches, along with various pieces of plastic bags. Pieces of rope and glass were also very common on the beaches as they get easily tangled in the reeds. They even found several unusual items such as a pair of sandals and a washed up boutonniere.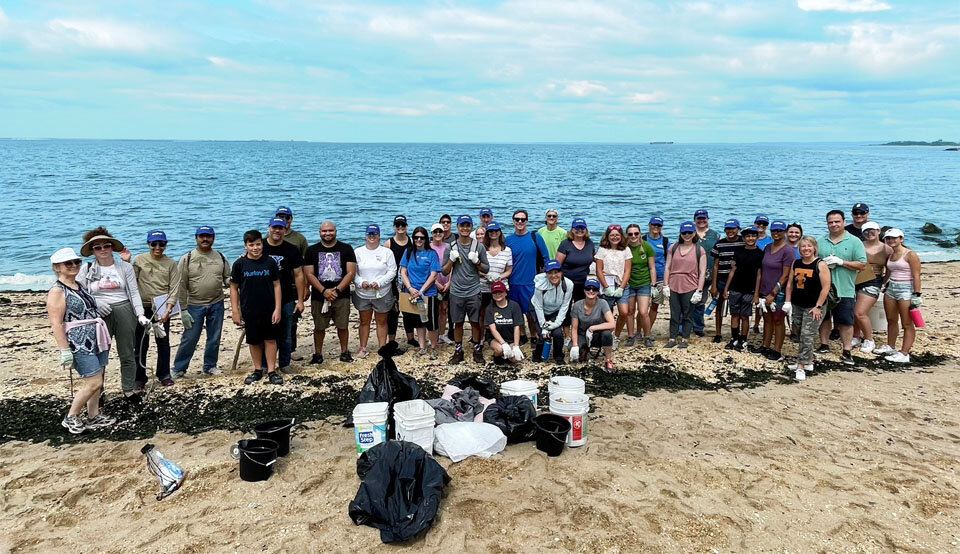 Litter removal programs like these are vital to help keep our oceans safe and clean, and we are proud to participate as a One Brother team to display our shared values, demonstrate our commitment to the environment and do what we can to help improve it.


Brother International Corporation (U.S.A.) will continue to contribute to the realization of a sustainable society through various environmental conservation activities.
Share this article on social media